关于Joomla!
Joomla! 是一个出色的内容管理系统 (CMS), 这使您能够构建Web站点和强大的在线应用程序。许多方面,包括其易用性和可扩展性,使Joomla!成为最受欢迎的网站制作系统。最重要的是,Joomla是一个开源的解决方案,对每个人都是免费的。
什么是内容管理系统(CMS)?
内容管理系统是一个软件,它可以统一管理你的网站上的每一个内容。可以是简单的文字,照片,音乐,视频,文件,或者只是关于你能想到的任何事情。使用一个内容管理平台的主要优点是,它需要几乎不需要技术技能或知识来管理。因为他具有人性化的管理逻辑,因此非常好用。
Joomla到底是什么!可以做什么?
Joomla在全球受到很多专业人士的追捧,因为他可以实现几乎全面的建站需求.例如:
企业网站或门户
企业内部信息发布管理
在线杂志、新闻或信息黄页门户
电商或商品预订
政府类信息发布应用
大型或中小型商业网站
校园网或社区服务网
个人博客
其他你能想到的互联网展现形式
谁使用了Joomla?
Here are just a few examples of Web sites that use Joomla:
More examples of companies using Joomla can be found in the Joomla Community Site Showcase.
I need to build a site for a client. How will Joomla! help me?
Joomla is designed to be easy to install and set up even if you're not an advanced user. Many Web hosting services offer a single-click install, getting your new site up and running in just a few minutes.
Since Joomla is so easy to use, as a Web designer or developer, you can quickly build sites for your clients. Then, with a minimal amount of instruction, you can empower your clients to easily manage their own sites themselves.
If your clients need specialized functionality, Joomla is highly extensible and thousands of extensions (most for free under the GPL license) are available in the Joomla Extensions Directory.
How can I be sure there will be Joomla! support in the future?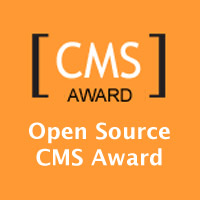 Joomla is the most popular open source CMS currently available as evidenced by a vibrant and growing community of friendly users and talented developers. Joomla's roots go back to 2000 and, with over 200,000 community users and contributors, the future looks bright for the award-winning Joomla Project.
I'm a developer. What are some advanced ways I can use Joomla?
Many companies and organizations have requirements that go beyond what is available in the basic Joomla package. In those cases, Joomla's powerful application framework makes it easy for developers to create sophisticated add-ons that extend the power of Joomla into virtually unlimited directions.
The core Joomla framework enables developers to quickly and easily build:
Inventory control systems
Data reporting tools
Application bridges
Custom product catalogs
Integrated e-commerce systems
Complex business directories
Reservation systems
Communication tools
Since Joomla is based on PHP and MySQL, you're building powerful applications on an open platform anyone can use, share, and support. To find out more information on leveraging the Joomla framework, visit the Joomla Developer Network.
Joomla! seems the right solution for me. How do I get started?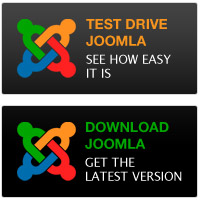 Joomla is free, open, and available to anyone under the GPL license. Read Getting Started with Joomla to find out the basics. If you're ready to install Joomla, download the latest version here you'll be up and running in no time.
If you don't like to install yourself there are two other easy ways to get started with Joomla:
Free website on Joomla.com
This is the easiest way to start your first Joomla website immediately. You can launch a totally free website in seconds and start publishing your content online immediately.
Try the Joomla.com service now
Self-hosted Joomla website
You can also start a Joomla website on a web hosting account. Most hosts provide a Joomla auto-installer or you can download Joomla and install it yourself. On a self-hosted Joomla website you can extend the core Joomla functionalities with third-party extensions and templates and built anything from a simple website to a complex system. You can test the self-hosted Joomla experience through the 90-day free Joomla demo.
Try a self-hosted Joomla now